Service and Maintenance for
Hospitals, LABs, Research Facilities, Clinics
Nordic Service Group delivers high-quality and certified service for several types of companies in the field of healthcare. We perform installations, yearly maintenance, repairs, calibrations and verification widely. We also deliver and sell original spare parts. Our staff is known for excellent technical skills and expertise. We value a good dialogue and teamwork, which is the base of our good customer experience. We always offer fast response times and high-quality service.
Service for
Manufactures and Distributors
Nordic Service Group is a neutral and independent service organization. We are a trusted and official service organization for global as well as local healthcare companies. We are reliable and have a reputation for ensuring that everything works. Both the technical side and the collaborative side. This is a reputation that we work hard at preserving every day.
Nordic Service Group is the authorized distributor for Fluke and RaySafe products in the Nordic region.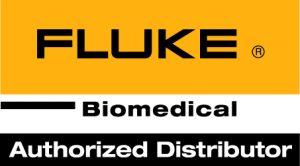 nsg
Medical equipment needs to be serviced according to official recommendations. You must ensure safety [...]
nsg
Preventive maintenance is necessary to ensure that laboratory equipment is working properly and research [...]
nsg
Electrical Safety Tests for Medical Equipment Nordic Service Group also offers services in regards [...]