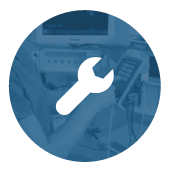 Service
Nordic Service Group is specialized in medical and laboratory equipment service. We maintain, repair and update hardware, electronics, small mechanics and software. Our customers are public and private hospitals, laboratories, military, research facilities and many other organizations in the field of healthcare. We provide fast and high-quality service in the Nordic region.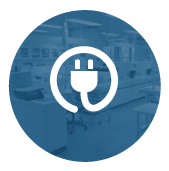 Test Equipment
Nordic Service Group is an authorized distributor for Fluke Biomedical, Fluke Industrial and RaySafe test equipment. Besides the equipment sales, we offer calibration and maintenance service for the products that we represent. Our professional product managers all over the Nordic region are ready to help you to choose the right test equipment for the right purpose.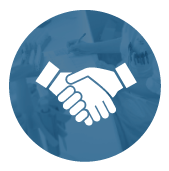 To Partners
Nordic Service Group is a neutral and independent service organization. We have more than 10 offices in Denmark, Sweden, Norway and Finland. We cooperate with the biggest healthcare companies in the world. We are always open minded for new collaborations. Our mission is to be the strongest and the most reliable service partner in the Nordic region.
News
nsg
We are happy to announce that Nordic Service Group is now part of Trescal as of January 1st 2023. Through 32 years Nordic Service Group has positioned itself as one of the strongest companies within [...]
nsg
Watch our live event with RaySafe from Röntgenveckan 2022 Let product specialist Satu Pasanen give you a reminder why the RaySafe 452 radiation survey meter is the best choice for measurements of scattered radiation. [...]
nsg
Nordic Service Group is the authorized distributor for Fluke Biomedical products in Denmark, Norway and Finland. Our biomedical engineers are highly trained in Fluke's solutions, in order to perform service of the highest quality. [...]