OneQA Test Automation Software – Medusa Integration Support
OneQA™ is Fluke Biomedical's newest Work Flow Automation Software. It enhances you work flow and supports test automation for Fluke Biomedical test equipment and RaySafe QA dosimeters. OneQA can now also be integrated with Medusa version 7.0 
We empower your greatest asset, You
To be successful, you need to enhance your productivity by minimizing repetitive tasks, eliminating paperwork and improving processes. OneQA improves the safety of your equipment and gives you more time to focus on tasks that matter most.
Connect OneQA to software applications in your workflow
Seamlessly connect and route data across systems, cloud services, and people. Optimize your workflow by adding test results to your work orders leveraging our integrations with CMMS providers.
After a test or checklist is complete, an instant shareable PDF report is generated. Share with the tap of a finger or send the test results to your CMMS provider.
Once a checklist is built connect it to a Fluke Biomedical electrical safety, defibrillator, and gas flow analyzer to collect data in seconds automatically.
Set up procedures and checklists in minutes
Convert your paper checklists, Excel spreadsheets and PDF service manuals into OneQA procedures in minutes. Our drag and drop checklist builder makes it easy to create customized procedures and checklists.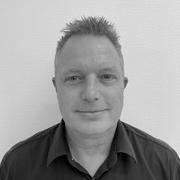 Kenneth Kaster Nybjerg
Sales Manager
Fluke Biomedical & RaySafe Product Specialist
test.dk@nordicservicegroup.com