Medical Test Equipment Calibration
Medical Test equipment requires annual calibration to improve the reliability of measurements. We calibrate test equipment in authorized Fluke calibration laboratories which are located in Holland and England. Besides the calibration, the equipment is updated with the latest software and firmware version. Only certified service providers can do these updates.
Test Equipment Repair
In case of malfunction, we always provide estimated costs based on the fault. Usually repair is the most cost-efficient way to maintain the equipment if product support is still available. During the repair, calibration is always performed.
Delivering Test Equipment for Service
You can deliver your equipment to our local Nordic Service Group office:
Denmark
Norway
Finland
Following the manufacturer's instructions considering calibration period, your measurement will provide reliable results.
Nordic Service Group is authorized distributor of Fluke Biomedical and RaySafe products.
Browse through our portfolio of medical test equipment.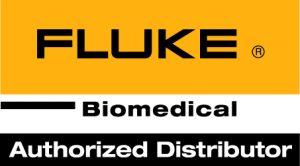 Biomedical Engineering Excelence
Nordic Service Group provides maintenance for a wide range of both low-end and high-end medical equipment and our signature is making accurate diagnoses. All our biomedical engineers undergo training in companies throughout Europe including England, Germany, France and Italy. We are process-oriented and only work with calibrated testing equipment. All service performed is traceable.
According to our values, we are always flexible for new working methods. Nordic Service is known for easy cooperation, great communication skills and fast responses to all tasks.
We calibrate, for example, the following test equipment:
Patient simulators

Infusion pump analyzers

Defibrillator analyzers

Gas flow analyzers

Electrical safety analyzers

Neonatal equipment

Electrosurgery analyzers

Digital pressure meters
Can't find your equipment on the list? Please contact your local Nordic Service Group office for more information.