Careers at Nordic Service Group
We are always on the lookout for new talent. Here you can see some of our vacant positions.
Start your biomedical engineering career with Nordic Service Group
Don't see what you are looking for? No problem! You are more than welcome to send us your unsolicited application towards lje@nordicservicegroup.com
We are always eager to hear from new talent.
Vacant Positions
Denmark
Key Account Manager, Nordic Service Group – Jyderup, DK
Ungarbejder, Nordic Service Group – Jyderup, DK
Norway
– No vacant positions –
Sweden
– No vacant positions –
Finland
– No vacant positions –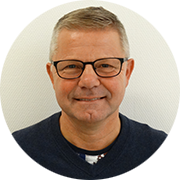 Lars Jensen

HR and Change Manager