ProSim™ 3 and ProSim 2 Vital Signs Simulators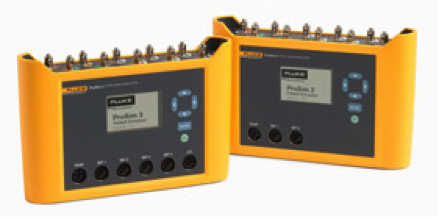 With just the right amount of features, the ProSim 3 and ProSim 2 Vital Signs. 3Simulators are the perfect choice for preventive maintenance, troubleshooting and repair in the field.
The just-right feature set includes:
ECG
Pacemaker
Arrhythmia
Respiration
Invasive blood pressure
Temperature
Cardiac output (ProSim 3 only)
Fetal/maternal (ProSim 3 only)
ProSim 8 Vital Signs Simulators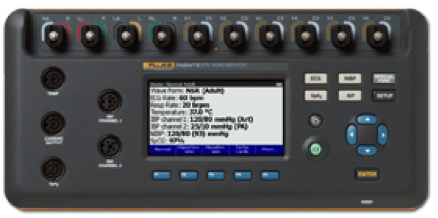 The new ProSim 8 Vital Signs Simulator is capable of performing a complete patient monitor PM in just 5 minutes.
*Other 10 minutes = electrical safety testing
ProSim 8 provides pre-sets for the six most commonly used parameters:
Electrocardiograph (ECG simulator)
Non-invasive blood pressure (NIBP simulator)
Invasive blood pressure (IBP patient simulator)
Oxygen saturation (SpO2 Analyzer)
Respiration patient simulator
Temperature patient simulator
ProSim 4 Vital Signs Simulators
Quick checks in 60 seconds.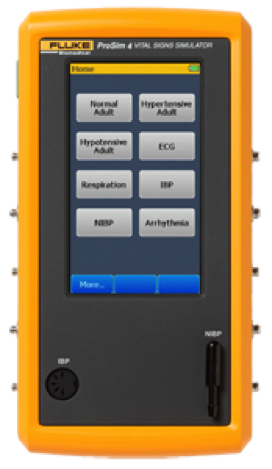 Time savings doesn't stop with the yearly PM. You get calls of patient monitor faults throughout your facility. The new ProSim 4 Vital Signs Simulator is designed specifically to allow you to troubleshoot patient monitors the field in just 60 seconds. ProSim 4 touchscreen technology allows one-touch-testing to most results.
12-lead ECG simulator
Respiration patient simulator
IBP patient simulator
NIBP simulator
ProSim SPOT Light SpO2 Tester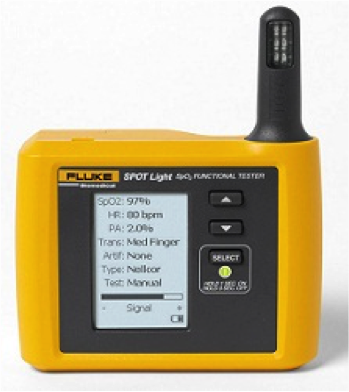 SPOT Light is lightweight and flexible with three custom presets specially-designed to make it the fastest and easiest-to-use device on the market today for SpO2 pulse oximeter functional testing. Preset programs test any combination of saturation, heart rate, perfusion, transmission, artifact noise, and r-curve in 15 seconds or less.